Our Team
Providence Student Union unites and develops an entire team of youth leaders, staff, and adult allies all in support of building student power.
Staff
Our youth staff and recent alumni take on important roles at the organization, including running our fundraising, running workshops, recruiting new members, and organizing campaigns. Providence Student Union is youth-led, but adult organizers serve an important role in advising, training, and supporting young leaders.
Diana Canales
Development Director
diana [at] pvdstudentunion.org
Jewel Collins
Chapter Organizer
jewel [at] pvdstudentunion.org
Aleita Cook
Youth Organizer
aleita [at] pvdstudentunion.org
Ahmed Sesay
Youth Organizer
ahmed [at] pvdstudentunion.org
Precious López
Organizing Director
precious [at] pvdstudentunion.org
Ishani Mehta
Transparency Fellow
ishani [at] pvdstudentunion.org
Zack Mezera Executive Director
zack [at] pvdstudentunion.org
Mayo Saji
Support Line Organizer
mayo [at] pvdstudentunion.org
Youth Delegates
Each PSU chapter can elect or appoint up to 2 student delegates to build membership at their school and lead school-specific campaigns.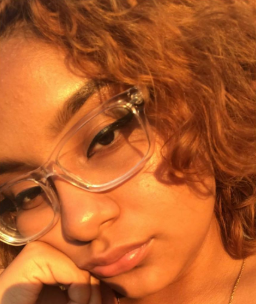 g.villasenor.riudl [at] gmail.com
Board of Directors
Providence Student Union's Board of Directors is responsible for sustaining the organization long-term. The Board provides fundraising, financial, and legal support, and helps to supervise and advise the Executive Director. The Board does not make any decisions regarding programming or campaigns; these powers are reserved for the Delegates on the Citywide Leadership Team.
Jeremy Benson

Sarah Hesson

Kurt Ostrow
Taino Palermo

Ellen Tuzzolo

Chas Walker